Reactivate your original blueprint of health and fitness.
Path to Your Original Blueprint of Health and Fitness
Choosing Nikki as your coach means walking a personalized path of responsive, smart, proactive health and fitness. Your unique program includes every element needed in order to reactivate your original blueprint of health and fitness: movement, nutrition, breathing, sleep, stress and hydration. With over 25 years of experience healing her own body and a 90% success rate with 1,000's of clients, Nikki doesn't believe in quick fixes, fad diets or a "one size fits all" approach. She believes in the power and intelligence of the fascial system and is invested in science, experience and wisdom.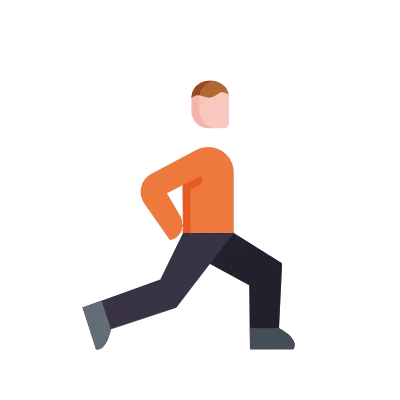 Implement personalized myofascial stretches, ELDOAS, corrective exercises and nutrition/lifestyle modifications to yield proper movement and health to the muscles, fascia, organs and nervous system. Alleviate pain, dysfunction and imbalances.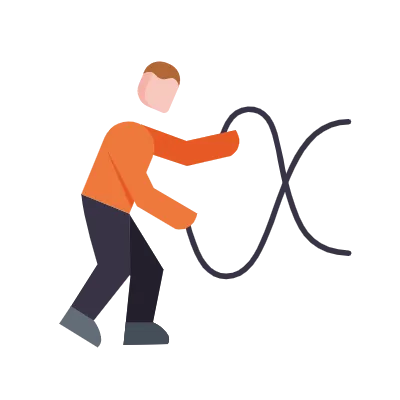 Practice specially curated functional strength exercises and a variety of fascia normalization techniques. Achieve strength, stamina and balance throughout the body.
Practice specially curated functional strength exercises and a variety of fascia normalization techniques. Achieve strength, stamina and balance throughout the body.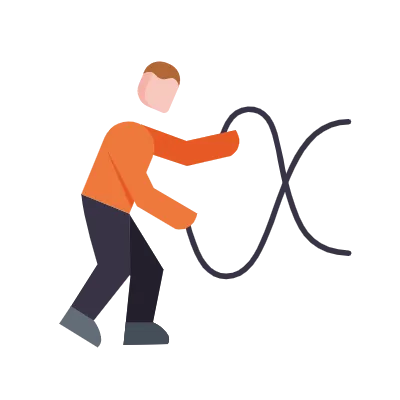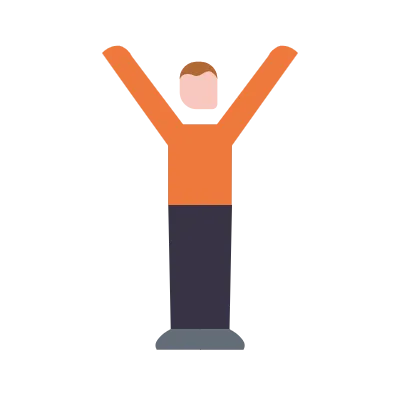 Adopt advanced daily techniques and exercise management tools to regulate your nervous system and stress responses. Cultivate freedom, resilience and longevity.
Who can benefit from coaching with Nikki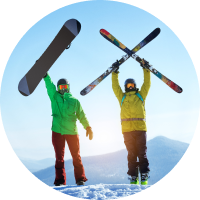 Athletes
When carrying a heavy training load on the body combined with highly repetitive movements, it's only a matter of time before your body begins to break down and your performance suffers. If you're an athlete and ready to step up your game, Nikki can give you a cutting edge training program to speed up recovery, heal nagging pain, increase your power and improve endurance. With these proven techniques, you will continue to thrive successfully in your sport for many years to come.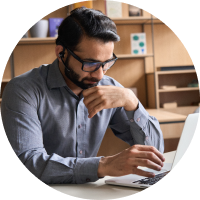 Working Professionals and Students
The repetitive use of computers, smartphones, tablets and even backpacks have de-volved the body into a forward head posture. The exercises and lifestyle modifications from Nikki will help to re-establish your gravity line and correct your posture by strengthening the muscles of your core, back, and spine. You will experience tension relief throughout the body in chronically tight and over used muscles.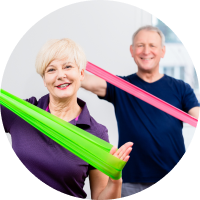 Aging Spines and Joints
Fighting gravity is a lifelong endeavour! Your strength and well-being can be restored, improved and maintained with the proper implementation of physical exercises and lifestyle modifications. It is never too late to start! You will feel younger, taller, and more resilient with your personalized tools from Nikki.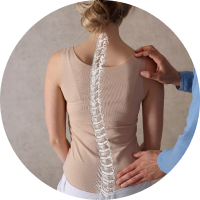 Scoliosis
There are many causes for scoliosis including a congenital predisposition. This is why, in many countries, children are often screened for the condition in school. Any degree of scoliosis that a child has that is left untreated will potentially increase throughout their developing years and become permanent when they reach adulthood. Because ELDOAs are exercises that simultaneously work to strengthen, educate and realign all of the fascial connections in relation to the spine, there can be remarkable improvement found in the correction of scoliosis for both children and adults when performed as part of a daily routine.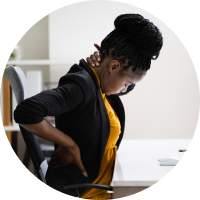 Pre and Post-Surgical Patients
If you are suffering from or have recurring bouts of joint and spine pain caused by injuries, over use, stress and poor movement patterns, working with Nikki can help. Her approach can alleviate your symptoms by addressing the source of the problem instead of merely treating the symptoms and chasing pain. Implementing her tools with the appropriate adaptations will help to decompress your joints and reinforce ideal posture so you can help re-establish a healthy body.
Nikki fixes people. That's what she does. Plain and simple. I showed up a broken athlete. I was strong in some areas but weak, imbalanced and in pain in others. In just a matter of only a few months, Nikki helped guide me through complete transformation both of my mind and my body. Now, not only am I a stronger and more balanced athlete physically, I am also a smarter athlete, having been armed with the knowledge to take my game to the next level.
Nikki is amazing! She is clearly very knowledgeable and a pleasure to work with. She is fantastic at assessing the body and asking questions to properly determine what my needs are. I appreciate her individualized approach and attention to detail. I can tell she is invested in my success. I'm so grateful to have found her!
Nikki is an incredible coach! I've worked with a lot of practitioners over the years and her knowledge, intuition, presence, and professionalism is the best I've encountered. I began seeing and feeling positive changes in my pain body, physical body, and psyche within a week after starting to work with Nikki. I appreciate her ability to tune into what's really happening internally, meeting the client where they are, and pushing just the right amount!
Nikki is always evolving her thinking. She pushes me, introduces new things and figures out the puzzle to keep me healthy and strong. I'm an intricate puzzle and she has figured out how to first make me work again, and now how to keep me working.
Nikki has been helping me with my low back issues. I have been making more progress with her combination of exercises and stretches than any other option I have tried. I have done PT, massage, Rolfing, a personal trainer, chiropractic, yoga, and stem cells, all of which helped some, but not as much as the progress I have had with Nikki.
Have questions? I'm here to help!